NOEVIR
SKINCARE...COSMETICS...NUTRITIONALS


Welcome...For the past 30 years, Noevir based in Kobe, Japan has formulated renown  "natural to the skin"   anti-aging  beauty  products.  With over a million users  today,  men and  women  are  experiencing  the  Noevir Difference, "where beauty is science."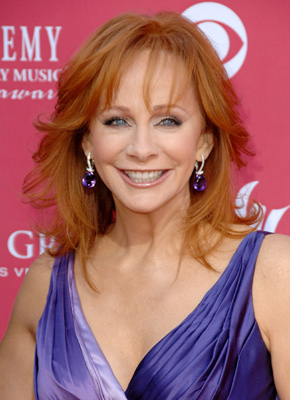 Reba McEntire, the country superstar at age 52,  is slimmer, prettier and perkier than ever. But though she certainly takes care of herself,  the  real secret  to staying  youthful,  "comes from the inside."

  Keeping her complexion youthful, the star herself connects it to nightly makeup removal and an herbal facial cleanser from Noevir, the Japanese skin-care line, which she special-orders.
"I've been using it for 16 years," she says. "I've tried other products, but I like it the best."
Quickandsimple.com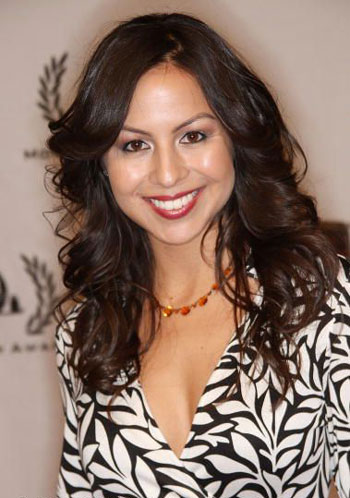 Anjelah Johnson, honored with a 2008 ALMA Award nomination for "Outstanding Female Performance in a Comedy TV series proclaims her love for Noevir's flagship 99 Line as being her favorite.

  When asked by
BeautyInterview.com
:
  What are some of your favorite skincare products? 
"I'm now using a Japanese skincare line called: Noevir, I use their
99 Skin Care Line
and it's working well for me. Everything from their Deep Cleansing Massage Gel to their Gentle Foaming Cleanser and toner."
Free shipping on all orders:

     1-888-952-3289

© 2010 NOEVIR, Steven & Janet Oda, Independent Consultants. All Rights Reserved.

Independent Consultants       Toll free:  1-888-952-3289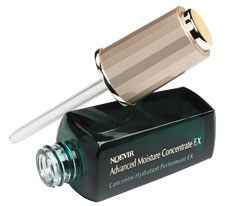 Advanced Moisture Concentrate-EX:  The very latest skincare technology to combat dryness.  This delicate serum provides intense hydration to combat the fine lines and dryness that are visible signs of premature aging.  Ideal for dry or very dry skin types.


BlancNew Reset-W  targets skin with age spots, freckles and discoloration in a whole new way. Noevir's cutting-edge formula combines unique botanicals and the latest technology to deliver amazing results! The ultra-light emulsion instantly absorbs into the skin as it helps brighten and illuminate discolored skin. Specially selected botanicals, such as gardenia extract, rice bran extracts and mushroom extract, work synergistically to diminish the appearance of dark spots and pigmentation, for a beautiful, translucent complexion!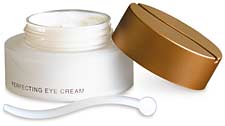 Perfecting Eye Cream is a fast-acting treatment formulated to address fine lines, crow's feet, sagging, puffiness and dark circles around the eyes. The light-textured cream quickly absorbs into the skin to provide intensive moisture, while proprietary ingredients nourish and revitalize the delicate skin. With continued use, skin's elasticity and firmness is restored. The result—bright, refreshed eyes that promote a youthful, radiant appearance.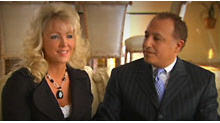 "Noevir is amoung the best, it's a very solid company. In fact, it's among the top 50 in the world!

--Eunice & Mike Edwards

  Presidential Diamond Directors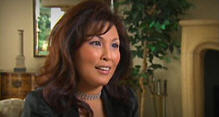 "People can see the difference immediately - and that sells itself."

--Michelle Kim

  Diamond Director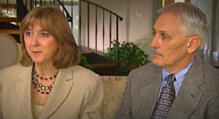 "The income from our business has allowed us to establish college funds for all 11 of our grandchildren."

--Mary & Dr. Butch Williams

  Double Diamond Directors

"Our 90 - Day Guarantee"

  If for any reason, you are not completely satisfied with your results, a full refund will be issued.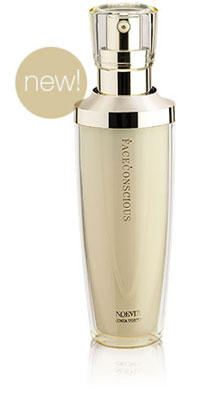 FaceConscious is our latest innovative beauty serum  provides your skin with an abundant supply of nutrients to increase moisture, improve elasticity and enhance facial contour. The unique formula creates an invisible veil on the skin's surface to firm, tighten and lift, while a unique blend of botanicals provides slimming effects from within. Notice immediate and long-lasting effects, which significantly improve the appearance of wrinkles and sagging skin, while stimulating collagen production, for a younger healthier-looking complexion.